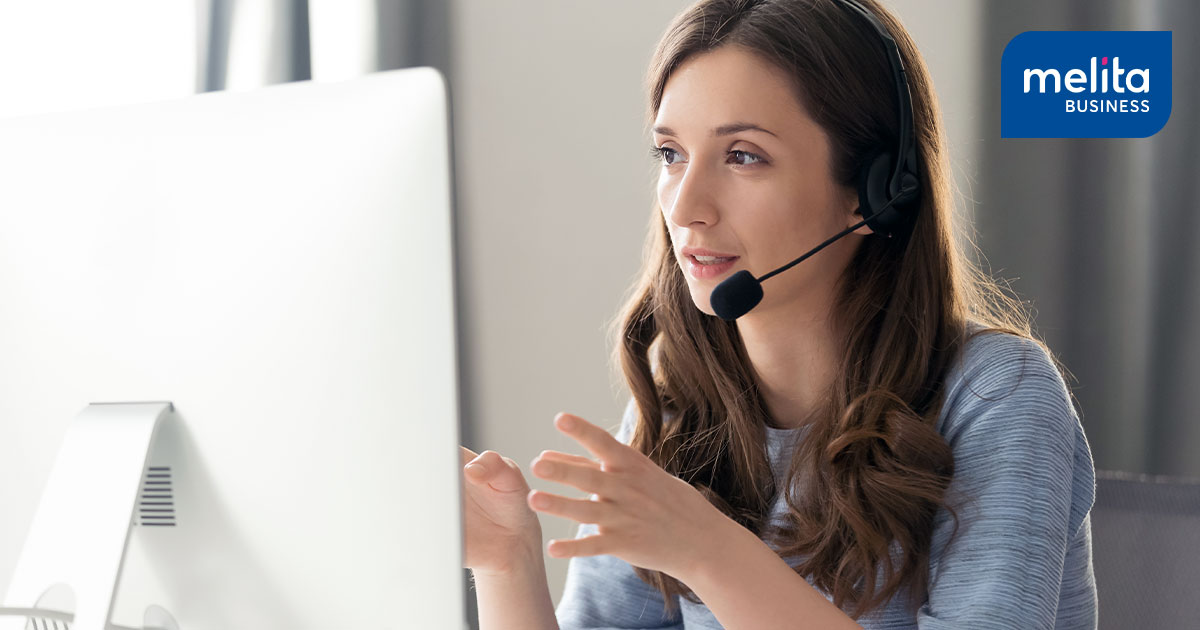 Free-flowing communications is one of the keys to business success. With a multiline phone system, you'll be able to flawlessly connect with your customers, marketing partners and suppliers. In addition to being able to receive calls, you'll be able to easily transfer calls within your company. Unlike more traditional telephones that just let two people connect, multiline systems allow multiple people throughout the organization to be on the phone at the same time.
Multiline phone systems also offer advanced features that help your business project a more professional image. Features like Interactive Voice Response (IVR), Voice Mail, or Automated Responses can help you handle better large volumes of client calls. They also ensure that potential customers never get a busy signal when they call in to your firm.
How Does a Multiline Telephone System Work
Basically, multi-line phone systems set up a network of individual lines that are available for each employee. This allows you to leverage a smaller count of lines that are pooled to serve a larger employee base. When you set up the multiline system you can set up each specific line so that it has a designated number, or you can use a PBX (Private Branch eXchange).
With a PBX, all calls are routed through a primary line and the office can then screen and direct incoming calls. The PBX could be automated, or a receptionist can answer and transfer the caller to the required employee. A traditional multiline phone system works with physical landlines that a telephone company installs and configures. Each line will typically involve an extra fee.
On the other hand, A cloud-based multiline system with VoIP leverages the Internet to establish a phone connection. The cloud service can be easily set up using a laptop or desktop computer, and you won't need to buy expensive specialized and dedicated telephone hardware. Rather than having to add new physical landlines as you grow, you'll be able to create new numbers on an as-needed basis.
Some of your options for Multiline Telephone Systems
There are a variety of multi-line telephone systems available for your business, depending on the type of system and how many simultaneous conversations the system needs to support.
Melita Business SIP Trunk Service
Melita's SIP trunk service offers a multi-line telephony solution via an ethernet handover. Within this offering, customers can also opt for a Direct Dial In (DDI) range of numbers or multiple single line numbers (MSN). Melita's SIP trunk integrates easily with leading premise-based SIP PBX brands. This service is perfect for businesses that have their own PBX or are looking for a new on-premises PBX. Depending on the size of your business you get to choose how many simultaneous calls (known as "channels") you allow.
For older PBX systems, the service can be delivered using "ISDN" technology, although this is being phased out pretty much everywhere around the world. If you still have a PBX running on ISDN, you may find that it is cheaper, and safer, to replace it with a newer version supporting SIP or opting for a Cloud PBX solution. We recommend you speak to your trusted System Integrator or "computer guy" and they will guide you accordingly. The Melita Busines team can then coordinate with yout supplier for a smooth delivery.
Melita Business Cloud PBX Service
With Melita's Cloud PBX solution, you can avoid the hassle and effort of managing a PBX. This is also a great option if you want to move from your old PBX to a new system. The cloud PBX is hosted by Melita's state-of-the-art data centre and centrally managed by our expert engineering team.
Cloud PBX gives you all the on-premises PBX benefits while eliminating the overhead of having to buy and manage the PBX. The service starts with as little as two simultaneous calls out for smaller businesses, all the way to 30 or more simultaneous calls for larger businesses.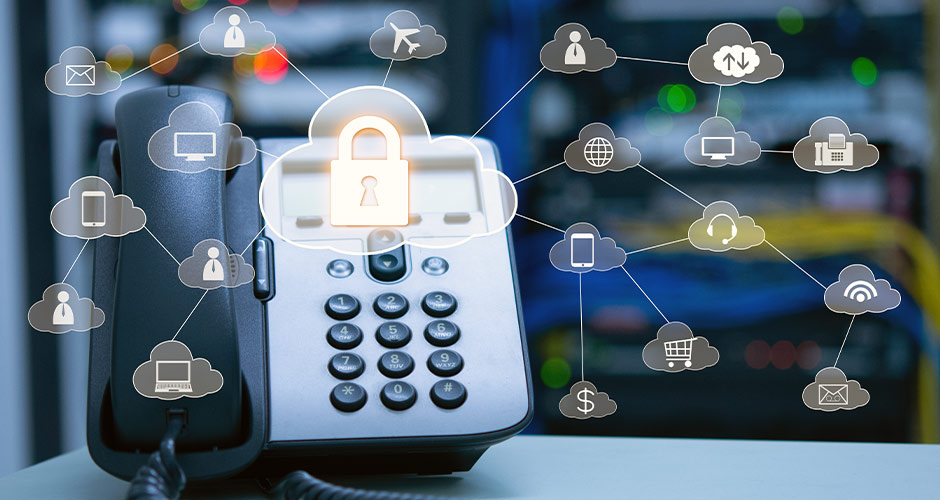 The Benefits of a Multiline Telephone System
Cost Effective
With a traditional phone line, you get to have a maximum of two callers. The cost of adding additional separate lines can become prohibitive. Installing a multiline system is less expensive, which is especially true for VoIP models.
Flexible Solutions
A multiline system can provide a flexible solution that satisfies the needs of your entire workforce. This is key in today's business world, with many employees working remotely or being part of a hybrid workforce. Modern multiline systems can easily grow as your business expands, and respond to your changing business requirements.
Call Management
With a multiline system, you can easily receive outside calls and transfer them either within the company or externally. They also let you easily set up conference calls. Call analytics let you monitor calls patterns by giving you visibility as to call times and length, recipients, and callers on a department or company-wide basis.
Advanced Professional Features
Multiline systems also provide your company with a set of advanced features that can help enhance the professionalism of your business. With auto attendant, your incoming calls can be directed to a specific team member. Call holding and call parking let you manage call volumes and still get to every customer call. With call routing, you can use different scenarios to distribute calls within a department.
Security and Privacy
A fully-featured multiline system can also provide an added layer of privacy and security for your company. Managed cloud-based options, especially, are able to do this for you. These tools help protect you from spam and other spurious offers.
Things to Consider Before Choosing a Multiline Phone System
As you go about choosing a multiline phone system, there are certain things you'll want to consider. First, you'll want to look at the size of your business and examine how many of your employees need a direct phone number. You'll also want to estimate how many lines you need and estimate how many employees are usually on a phone call at the same time.
During your review of options, it's important to see how many of the features you want are included in the basic package and how many are considered premium offerings. The staff training that would be necessary is also a key consideration. Finally, be sure to find out if the system is scalable and can grow with your business easily.