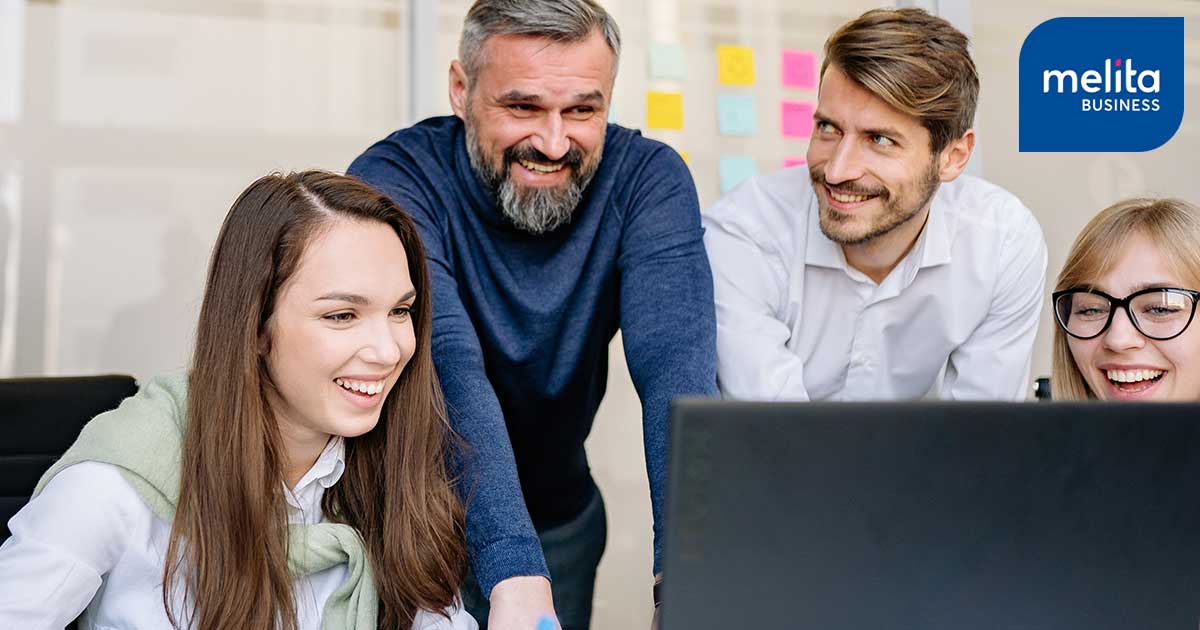 When designing or upgrading your small office space, it is crucial to think of internet connectivity. A reliable, smooth, and fast internet connectivity is a non-negotiable nowadays. The majority of businesses rely on internet service to operate.
We are not simply talking about internet access and email here. Big data, cloud access, VoIP and SaaS providers all depend on a smooth connectivity. Melita Business can offer special customisable packages for operations and office spaces that employ fewer than 11 people. We will be there to help you grow.
Smooth and Reliable Internet
The Melita Business fibre network will enable your business with internet connectivity that is smooth, secure, fast, and cost effective. Your small business will be able to choose a package that fits your company's needs, having also the flexibility to upgrade upload and download speeds according to the number of employees that will need to access the internet during that phase in time.
A fast and reliable internet connectivity will increase the workflow of your employees which is a win-win situation for both. Your business will benefit from a reliable network with fully redundant international connectivity with speed that guarantees up to 1,000 Mbps.
Business Mobile Plans
We believe that your employees deserve the very best for their hard work. That is why our Melita Business mobile package consists of using the latest and most reliable 5G mobile technology. Our 5G business plan includes endless data, endless calls, and endless SMS for just €27.99 monthly.
The plan also includes 50 Mbps download speed and 25GB when roaming in the EU which will come in handy if your employees go for business trips and conferences.
Cloud PBX
This solution is ideal for small business offices since it eliminates the PBX equipment from your space, and it will drastically reduce your costs. This cloud-based service will include a free and quick installation, will consume little energy, and will give your business the ability to add new users instantaneously.
Also included in the package is multiple server redundancy, zero maintenance fees, voicemail to email, interactive voice response, on-hold music, call transfer, timed voice messages, hunting groups, call forwarding, front-door intercom, conference calling, and more.
We are convinced that this will make your employees' life easier and smoother, which means that they will get their work done more efficiently. You are bound to see productivity rising through the roof! Interested in getting your small office space set up with Melita Business? We will make sure to get the connectivity resources that you need, today. Get in touch!