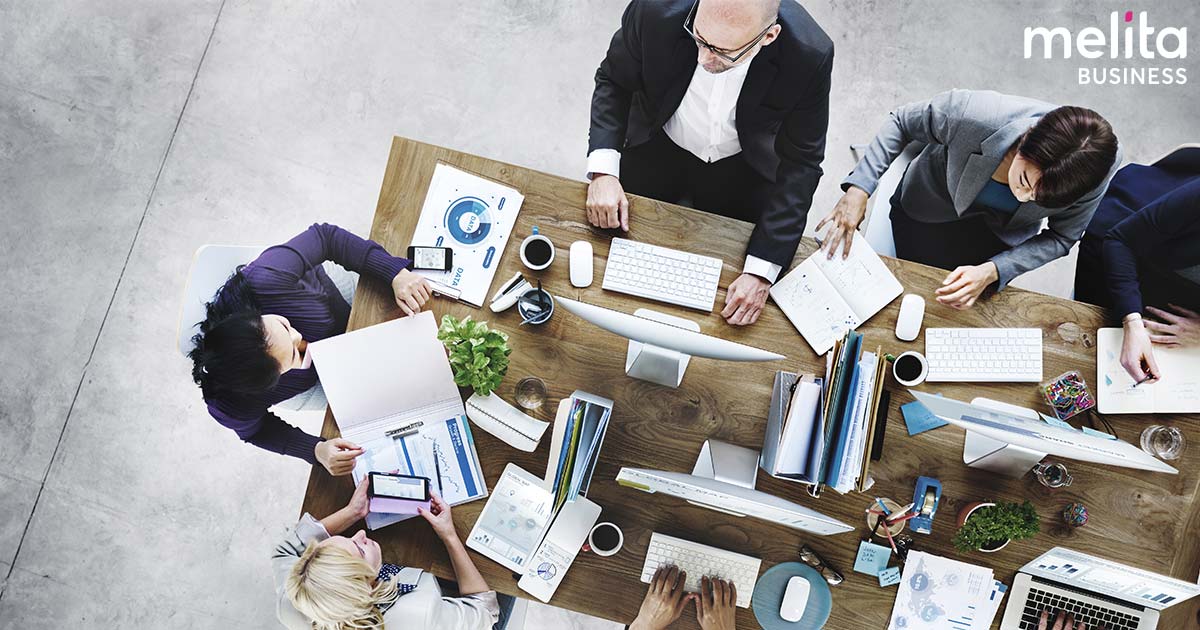 Malta's most flexible business internet, mobile and phone packages ever
At Melita, we want to make your business our business.
That's why we're giving you control of your connectivity by offering Malta's most flexible internet, mobile, phone and TV business packages ever. Whatever your business does, you need to communicate with your customers and colleagues.
You need access to a phone and you'll need to get online, and that's where we come in with our exciting new website.
With some of the fastest and most reliable broadband speeds in Malta and Gozo, our brand new Melita Business flexible solutions are designed to support your business needs and put you in the driving seat.
The Melita Business configurator
Everyone loves to mix and match and that's exactly what you can do with Melita Business. You choose what matters to your company, whether it's super-fast WiFi, unlimited calls, cheaper calls abroad, lots the TV stations or all of the above.
The new Melita Business gives you full control.
By using our easy-to-use configurator, you can decide to increase your internet speed or opt for a static IP.
You and your business can stay connected at superfast speeds and keep in contact with your other offices, staff and clients for free.
Melita Business gives you internet with a speedy 500 Mbps download and 20 Mbps upload for just €55 a month and no installation charge.
The package includes TV Starter NexTV with TSN Sports and unlimited calls from a landline to Melita fixed and mobile numbers. Calls to any other fixed lines cost only €0.03 per minute, to any other mobile number, €0.12 per minute and calls abroad from €0.10 per minute.
This package is just right for medium sized businesses, which want fast sharing of files. It's available in selected areas of Malta and also included is an optional free Static IP and 10GB of Melita WiFi every month.
You may want to upgrade your television service or take advantage of having unlimited calls to other Melita fixed and mobile numbers from both your landline and mobile.
Should you not want faster internet but need to make unlimited free calls by either your landline or mobile, then that option is just a click away using the new Melita Business configurator.
If you want to keep eye on what's happening in the sporting world, then you could add on Melita's Premium Sports Pack.
This gives you eight HD sports channels including the English Premier League, Champions League, Formula One and Wimbledon.
Melita offers Malta's most flexible business package
Melita Business has so many great advantages.
It offers you and your business much better value than a standard package and you can add, subtract or change any services as and when you want at the click of a mouse.
From large corporations to small firms, our people-focused approach has been helping businesses of all sizes to grow and flourish for more than 25 years in Malta and Gozo.
Our team of experts is here to help your business succeed.