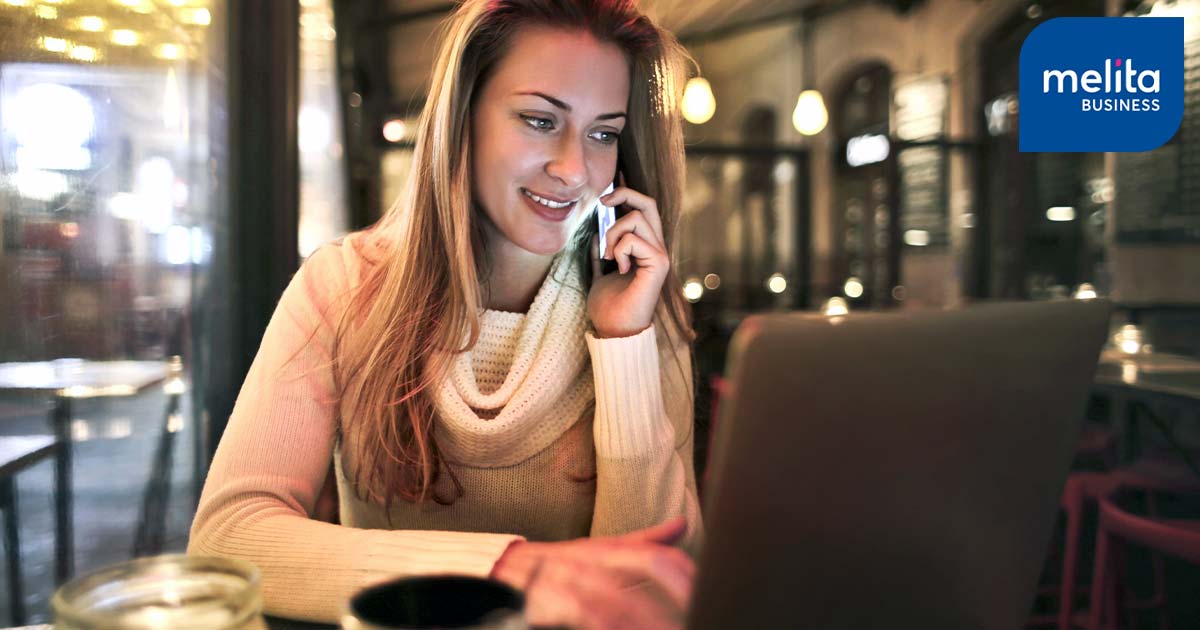 We trust you with our food so leave the cables and wiring up to us!
Catering and entertaining are what you do best. We understand that owning a catering business takes up most of your time and energy. That is why you can leave the cables, wiring, routers, and networks to us. Our professional team at Melita Business can get you and your clients connected while you focus on your business.
One thing's for sure – your connectivity will be fast and seamless, whilst your clients will be happily connected and their TV experience just as exciting as their food!
Keeping your customers happily connected
WiFi is an essential part of cafes, bars, and restaurants. Living in a very digital world, all your customers would want to stay connected even while they are enjoying dinner with their loved ones. Cyber-environment has become just as important as the physical environment.
Whether you would like to keep your employees happy or you are looking to attract new customers and keeping your regulars, our Melita Business WiFi will work for your business. We can assure you that your WiFi signal will be strong, your connection secure, and your customers will have easy to access log in options.
The system is flexible and scalable, with the ability to create a customised landing page in order to collect your customers' details (with their consent) so that they can be contacted further with your business' promotions and/or news.
Calling All Sports Fans
If you own a catering business, there are bound to be sports lovers frequenting your establishment. Melita Sports can turn your venue into a top-class sports destination. Our Total Sports Network offers an incredible collection of international live sports events. Channels on TSN also come in high definition and offer the best European football such as the English Premier League and the FA Cup.
There are loads of other channels featuring different sports too such as boxing, rugby, tennis, Formula 1, and more. Sports lovers will be more than pleased with your selection!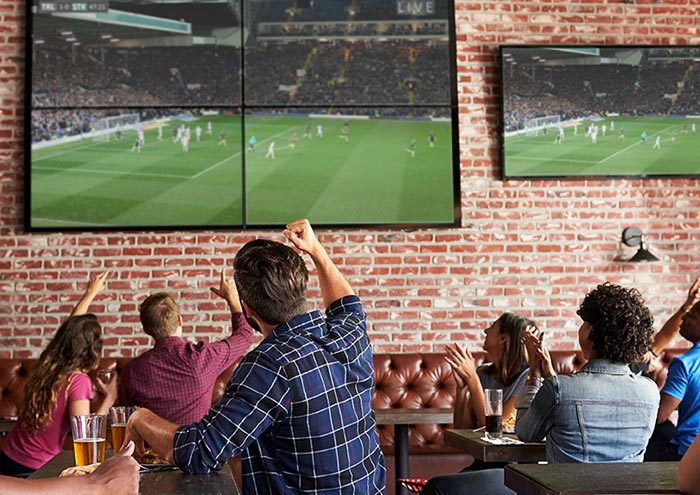 Our Packages
Here at Melita Business, we recommend two packages for your catering business. For just €97.46 monthly, our Business Flexi includes business internet at 1,000 x 50 Mbps, a TV 'Starter' NextTV with TSN Sports included, and fixed and mobile unlimited.
Alternatively, you can also opt for our Business 5G Mobile package at just €27.99 monthly. You can benefit from endless local (and international Zone 1) calls & SMS, endless 5G data and Melita WiFi, up to 50 Mbps download speed and up to 5Mbps upload speed.
You will also have the choice to customise your package!
Interested to know more? Contact us today for more information.