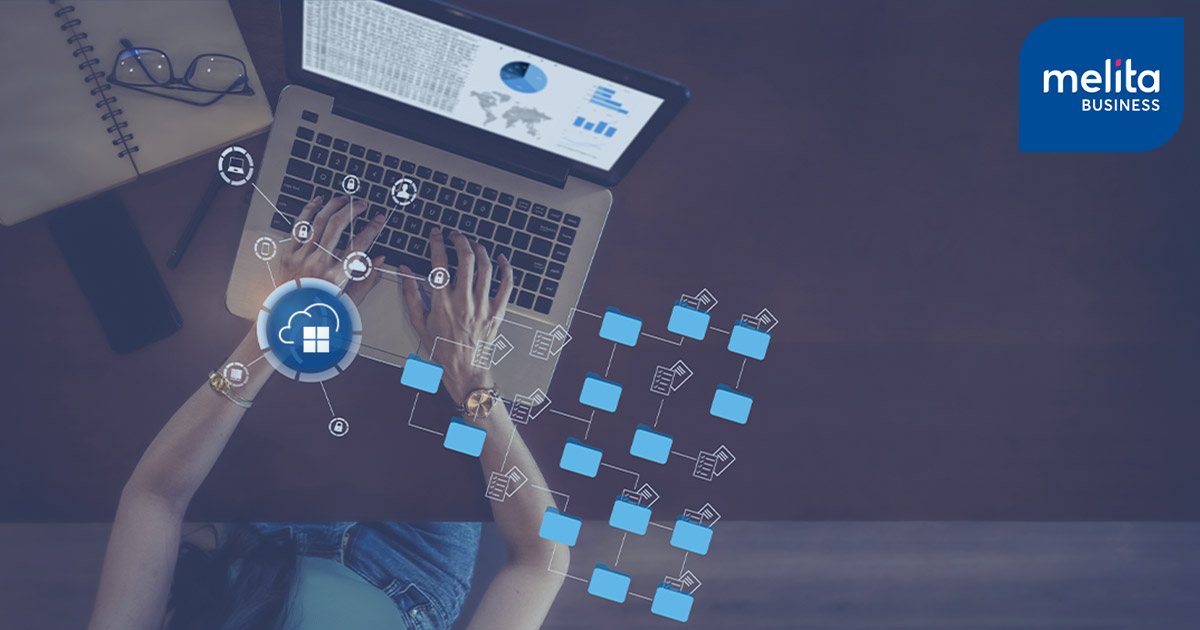 Numerous businesses in Malta, of all different sizes, use the Microsoft 365 suite of products to help manage and run operations.
Microsoft 365 (formerly Office 365) provides a robust, high-availability cloud solution for businesses. In order to help assure system reliability and uptime, Microsoft offer geo-redundancy as part of their core service. Customers often assume that this means their data backups are being taken care of too. This is not the case. As the Microsoft documentation states, "For all cloud deployment types, you own your data and identities". What this means is that full backup and recovery of your data is your responsibility.
What Is the M365 Backup Solution?
To truly protect your data and be sure you have the local support you need, it's important to work with a trusted partner that offers M365 backup solutions. In this regard, Melita Business offers a complete solution that lets your business or organization backup and restore data from your Microsoft 365 backup at their data centre in Malta. This can include data from Microsoft's cloud-based OneDrive, SharePoint, Teams and Exchange.
Enterprise Data Is at Risk
With their geo-redundancy feature, Microsoft provides a good recovery in the event your cloud-based instance of M365 goes down. This is designed to keep your software and applications running, but it is not designed to support your data management and recovery needs.
In a customer survey carried out by VEEAM, over 1,000 information technology professionals were asked about their experience with cloud-based applications. Some 80% of the respondents said they had lost data. Reasons for the loss included user error; not understanding that data wasn't protected; security threats and more. International Data Corporation, a global market intelligence firm, notes that 6 of 10 organisations do not have an M365 data protection plan.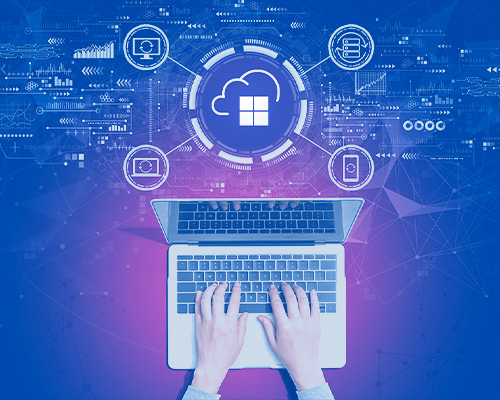 The Key Reasons You Need Microsoft 365 Backup
You need a suite of Microsoft 365 backup tools if you want to address all of your data backup, recovery and user management needs. There are numerous situations where total control of your data backups is warranted, both from an operational and regulatory perspective. Even with the critical importance of cloud systems to a business or organisation, it's estimated that 76% of the time they are not backed up.
Key situations where Microsoft 365 backup is required include:
Accidental Deletion
When you delete a specific user, it instantly replicates across the system and triggers complete deletion of their OneDrive account and their mailbox. If this was done accidentally, you will not be able to recover that user and their data without an M365 backup in place.
Adhering to Retention Policy
Corporate or organisational policy may dictate certain data retention periods that may be required for regulatory or statutory reasons. In addition, you may have to do point-in-time restoration of emails or other important data. This is not possible within Microsoft's cloud solution but is supported with the M365 backup solution.
Responding to Internal Data Security Threats
The safety and security of your enterprise's data can be placed at risk by intentional, or even accidental, actions by employees. For instance, a discontented employee could wilfully delete company data. Accidentally leaking passwords or usernames is also a possibility. You need an M365 backup solution to protect you in either instance.
External Security Risks
Without a robust Microsoft 365 backup solution, you won't be fully protected against threats posed by phishing or viruses. These issues raise security and privacy concerns, and could lead to severe risk to the enterprise's reputation.
Legal and Compliance Requirements
There may be times when you need to provide specific data from your M365 systems to fulfil compliance requirements or in response to legal requests from the Maltese courts. While this is very difficult to obtain from the primary Microsoft servers in Amsterdam, it can be easily accommodated through a backup solution that is hosted in Malta.
The Value of a Comprehensive Data Recovery Solution
In the day-to-day operations of any enterprise, you will likely face times when you find that you need to recover all or a portion of your data. Without disaster recovery Microsoft 365 tools and services, you will not be able to restore or salvage the missing information.
In recent years many organisations across the globe have been threatened by, or experienced, ransomware attacks from viruses or malware. In the event of this problem, you'll have to rely on the M365 backup solution for full recovery. Your Malta data centre that runs backup solutions such as VEEAM & Acronis can help you recover quickly by restoring data back to a time when it was uninfected by the malware. This Microsoft 365 backup solution will also allow you to restore any data you need to in the event of data loss due to internal employees. This might happen if a departing employee individual deletes data before they leave.
The tools within Microsoft 365 backup will also let you selectively restore data. In the event a user is deleted accidentally, you can implement a restoration process for just that user. Specific and partial data recovery options are also available. This functionality will allow you to work with data restoration on a granular and point-in-time basis. Data can be selectively retrieved in response to legal, compliance or regulatory requests, as needed. Items such as email from a specific time window can easily be restored.
Your Microsoft 365 data couldn't be safer than on SmartCloud at the Melita Data Centre.
Schedule a consultation with our engineers to learn how you can integrate our Microsoft 365 backup solution as part of your holistic disaster recovery strategy.