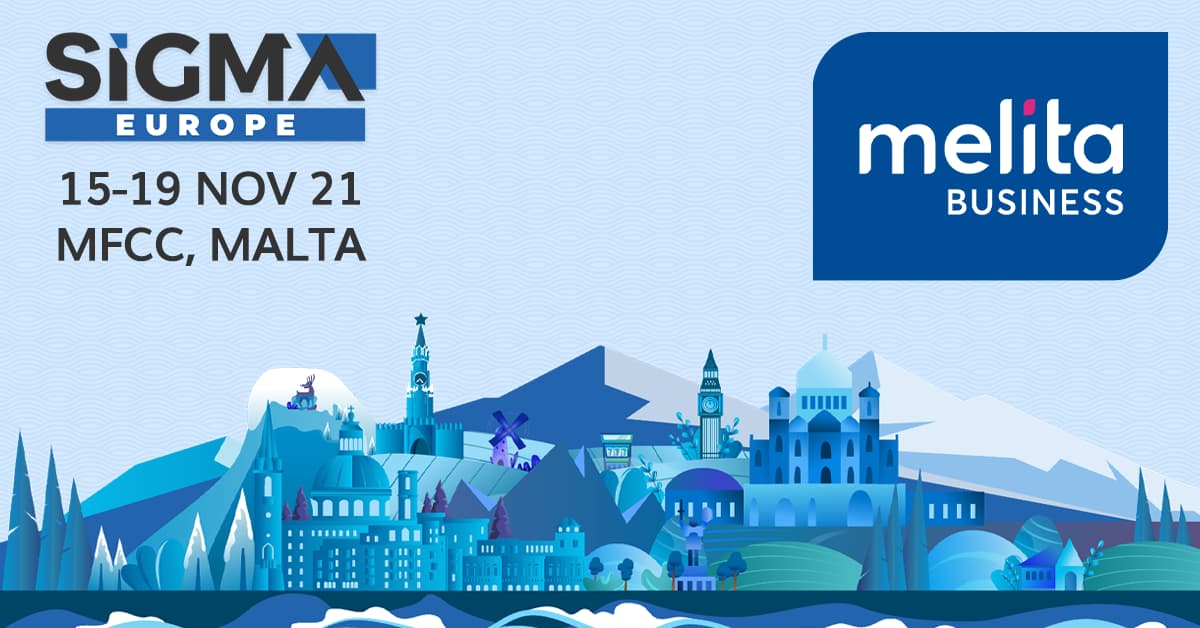 The SiGMA Summit of iGaming is finally back with its 2021 edition, and Melita's Business Team is looking forward to meeting stakeholders from the iGaming industry.
Our business team will be sharing experiences and expertise, as well as professional advice to those within the iGaming industry. Whatever the size of your iGaming company, a team of Melita Business industry experts and sales engineers will be offering free consultations, by appointment between the 16th and 18th of November. Contact us on sales@melitabusiness.com to book your slot. The team will also provide technical tours of the unique Melita Data Centre facilities to clients looking at hosting gaming services in Malta.
As any iGaming CIO, CTO or Compliance Officer will know, the Malta Gaming Authority (MGA) have requirements which include local database replica, making the use of Malta-based data hosting services essential. New for SiGMA 2021 is the availability of Smart Cloud managed data centre services, comprising cloud hosting and back up, including disaster recovery. Providing these services on a cloud 'closer to home' gives financial, customer service and logistical benefits alongside fulfilling MGA regulatory requirements.
In addition to the Smart Cloud managed data centre services, the Melita Data Centre has numerous offerings of interest to iGaming businesses, such as colocation and end-to-end infrastructure management from leading brands such as Dell or HP. Built to Tier III specifications, in a stand-alone site on high ground, the security that the Melita Data Centre offers is unrivalled, as are the carrier-grade connectivity, and customer support.
International connectivity is vital for all iGaming companies; Melita Business provides reliable, best-in-class broadband, telephony, and mobile services. Our networks are the amongst the best in Europe, with fibre-to-office, gigabit internet speeds and 5G mobile available everywhere in Malta. We offer a complete and superior communication solution for your office, live gaming operation, and a wide range of services for employees such as mobile and home broadband plans.
Melita Business experts are specialised in the iGaming industry and can guide you from the very first stage of application with the Malta Gaming Authority (if required), to the design and installation stage, through to servicing your company and employees with state-of-the-art products and services and world-class customer service.