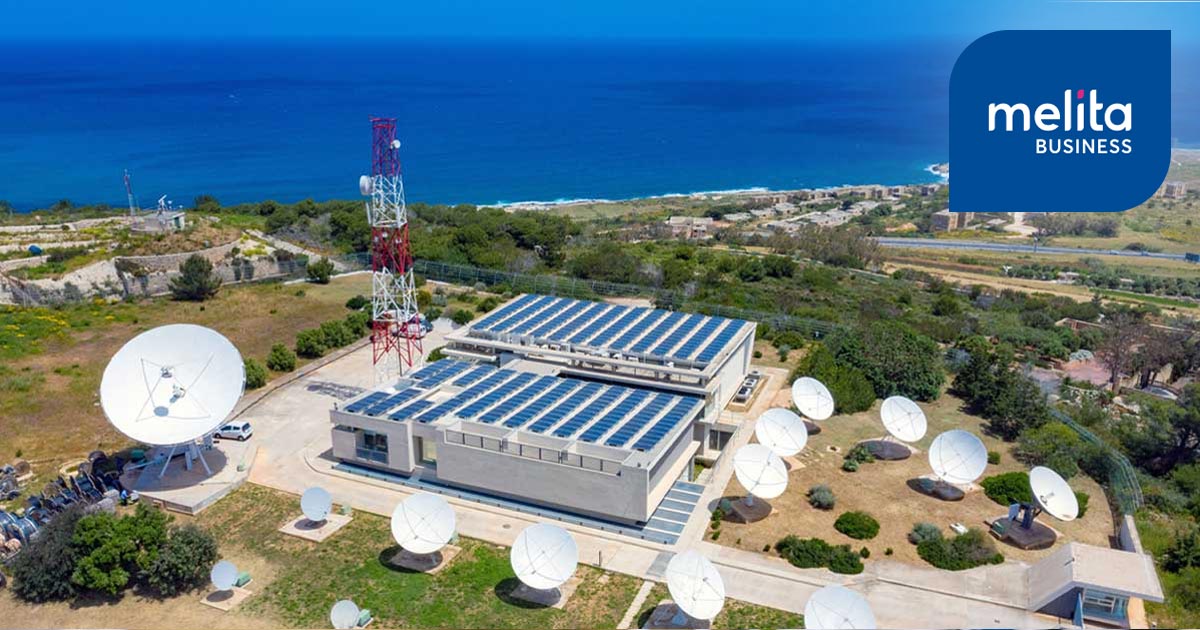 Malta is an attractive place to do business. A bustling metropolis in the centre of the Mediterranean, a member of the EU, Eurozone, Commonwealth and Schengen area with glorious year-round weather.
The financial services and gaming industries have played an important role in Malta's economy in recent years. Among the principal factors behind the island's success in attracting these industries is the strength of Melita's communications infrastructure.
With its best in class hosting facility located in Madliena, resilient international network and dedicated fibre connectivity across Malta, Melita remains the obvious full telecom solutions choice for any bank, insurance firm, financial services company or gaming business looking to relocate to or expand in Malta.
What is the Melita Data Centre and why do you need it?
The centre is a hub that handles gigabytes, terabytes and petabytes of information, 24 hours a day, seven days a week.
It's a location that acts as a hub for the distribution of basic communication services but also houses its own servers and data solutions to be utilised by third party businesses who require direct care and service from a team of highly-trained professionals using the very latest in technology.
What business internet solutions are available at the Melita Data Centre?
Melita is proud to have built the most powerful network in Europe. Customers of all types and sizes can build their business over Melita's network, be it at a fixed location or on the-go.
Melita is the only telecom provider in Europe with nationwide networks for Gigabit internet, NB-IoT 5G-ready mobile and dedicated fibre to leading companies.
One of the most sought-after services at the Melita Data Centre is direct fibre connectivity.
Certain industry players that rely on having fast, secure and consistent internet connections as their lifeline put their trust in Melita.
Indeed, direct fibre connectivity means that your business will be connected to our data centre via a secure, uninterrupted connection with no other traffic on it.
If you operate a multi-location business, we help you stay connected through our colocation solutions, which operate on the same technologies and principles as does our data centre.
Outsourcing is also something that our team offers to a wide range of industry players, with 24/7 round the clock assistance. Outsourcing services, such our Virtual Private Servers, ensure that you have a reliable, cost effective and high-quality solution tailored to your business needs.
Having your entire business online means that you can be susceptible to DDos attacks. No matter how large or small your current online traffic is, DDos attacks can occur at any time and target virtually any website. Our DDos mitigation solutions work around the clock to control this issue and save your server from going offline as much as possible.
The Melita Data Centre also offers multi-cloud content to be integrated into your day to day business operation.
With varying mixes of infrastructure, platforms, software and services enabling you to unlock maximum features and return on your IT investment.
Now that we've covered the services offered by our data centre, we have just one question left to answer: why Melita?
The Melita Data Centre is Malta's only purpose-built TF3 spec data centre that has a footprint exceeding 10,000m2 of securely fenced area.
The location carries various redundancy features including top notch solutions for the safety and security of the site, the data held within the premises and our employees working there.
The entire complex, once a Royal Air Force radar station on the outskirts of Madliena, is detached from the main road network and strategically situated on high ground, well away from aircraft flight paths and flood-prone areas.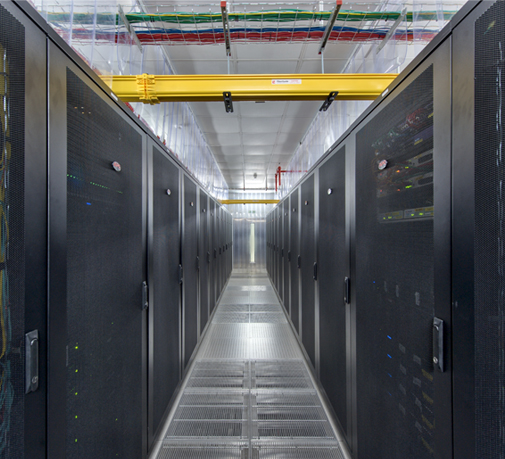 Backup power to the site is provided by resilient diesel generators and online modular UPSs with duplicate 2×32 amp hour feeds per rack. The pods within the data centre are built with cold aisle containment. Every hosting rack is serviced with two separate connection links and supported with two separate power supplies from separate grids. These are in turn backed up by a unique diesel generator.
Apart from being fully fenced all the way round, the site logged RFID and pin access control, as well as 90-day CCTV around the entire premises. Moreover, there is 24/7 manned security at the Melita Data Centre as well as the implementation of a number of fire suppression and early aspiration systems.
The Melita Data Centre is one of the very few places where you can get a tailor-made solution to fit your business.
Whether you need co-location services or infrastructure management in the form of equipment procurement or leasing, we are here to help. The data centre offers a dedicated, self-owned fibre optic network for pier to pier local connections or else for connections to tier 1 grade internet.
Couple this with around the clock technical service, cutting edge monitoring systems and automated alerts which are monitored by our 24/7 operations centre, and you are sure to benefit from the full service provided and maintained by our onsite technical team.
To top it all off, the Melita Data Centre has a photovoltaic plant covering the building's entire roof space, dramatically reducing our carbon footprint by generating clean, renewable energy.
Whatever the data needs for your business are, we've got it covered. See for yourself what all the fuss is about, schedule a visit.