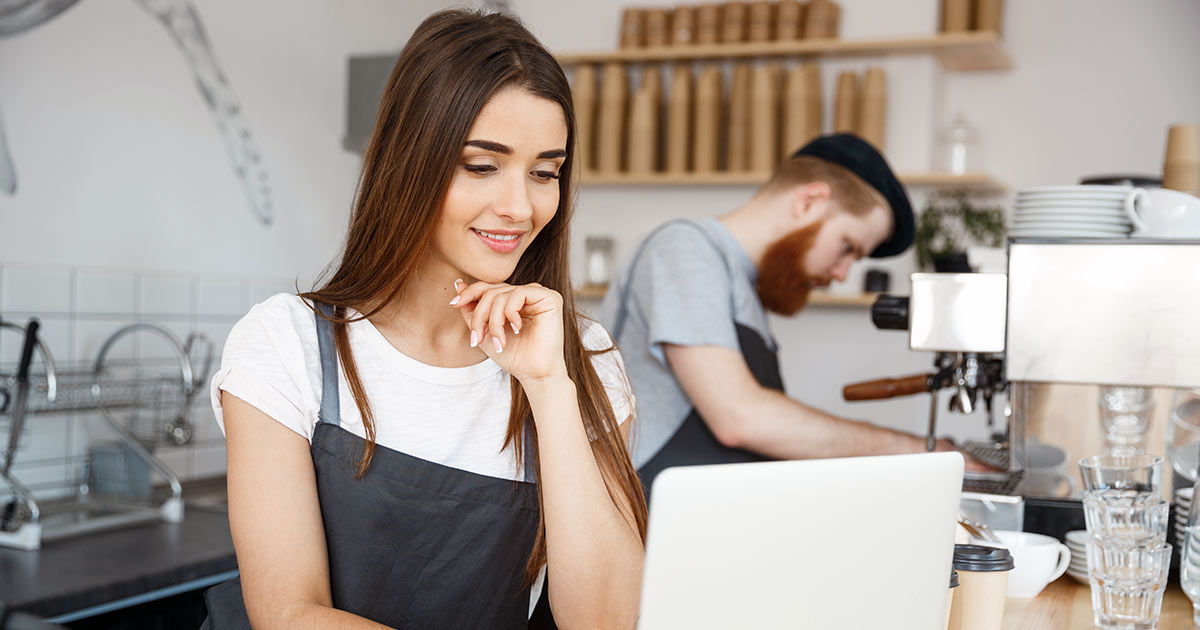 Reliable, high speed Internet access is the lifeblood of every company today, from solo ventures to small or medium businesses to the largest companies. Everything that is critical for your business runs over the Internet. Your email communications, social media marketing, cloud-based application software and other key processes all rely on having fast Internet service you know you can trust.
You can't afford to be faced with glitches and connectivity issues. A slow Internet speed might be an inconvenience for a home user, but it's a complete showstopper for a company. Your company's productivity, as well as your customer relationships and sales, can be adversely affected when your Internet service isn't up to standard.
What Internet Speed Does a Small Business Need?
While every company will have its own unique Internet needs, there are some general rules of thumb that can be applied when you are trying to decide what Internet speed is best for your small business. If you have around 10 users, and you primarily use the Internet for emails, searches and downloading files, 300 Mbps would be fine. Type of industry matters, though, as you might need a higher tier of service if you were a multimedia firm, for example.
If your business has 15 to 20 users performing routine tasks, then 500 Mbps would be a suitable recommendation. Again, the type of company is an important factor as a firm that size working with larger files, such as in the video production niche, would need much faster service. A business with around 30 users might consider 1 gig service speeds. This tier would also accommodate cloud-based apps, streaming calls and shared multimedia projects.
Individual businesses may also have their own unique scenarios and Internet needs that have to be addressed. For instance, a small law firm with 6 employees and online research needs may need less Internet speed than a restaurant that offers free wifi to their customers. Some businesses, like a car dealership, may have high Internet speed needs both for supporting their employees and so they are able to offer free wifi connections to customers waiting for their cars to be repaired. Free guest Internet access can help build business and keep your customers happy. Restaurant customers, for example, may post more reviews and pictures of your great food when they can log on to complimentary wifi service.
Can I Use Residential Internet for Business?
Some startups or small companies with just a handful of employees might wonder if they could use residential Internet service instead of investing in small business Internet service. While this could save a few euros, it's not recommended. Only business class Internet plans offer the uninterrupted service, reliability and consistent high-speed performance you need.
If you have home Internet, problems with service can be frustrating and an inconvenience. With a business, any disruption to service means your staff's work and customer service comes to a halt. If you need to save some money, it's far better to invest in the most affordable business plan instead of considering residential service.
6 Essential Internet Features for Small Business
Speed – When it comes to supporting your company operations and the people who are working there, the faster the Internet speed, the better. Lightning-fast connections let you conduct video calls with your customers and prospects and run the Software as a Service cloud-based business apps you rely on. With higher speed service, your business productivity and efficiency will soar.



Security – Businesses face increasing cybersecurity threats related to malware, viruses, hacking and other issues. With small business Internet plans you get higher-level protections and advanced technical center monitoring that helps keep your organisation and data safe. You don't want your company in the news for a customer data breach, or to face losing all of your data due to ransomware.



Wide Coverage – In today's world, business activities are rarely just conducted at the home office or primary location. You might have temporary work sites in different areas of the country, or satellite offices that are used to accommodate remote staff. After the pandemic, most companies also still have employees working from home on a full-time or part-time basis. You'll want to select an Internet business plan provider that can offer connectivity and high-speed coverage for all of your employees, no matter where they are located.



Access Management – Most companies set up a different Internet access network for their guests and for their staff. With a guest network, you'll be able to safeguard the privacy and security of your corporate information while allowing visitors to make the connections that they need. The guest Wi-Fi can have a separate password which can be changed as needed, and any parental controls that are required can be put into place.



Technical Support – Good technical support is essential for any business that wants to keep their organization running. Your Internet provider should offer timely technical support via email, online chat or by phone. Ideally, these support channels would provide 365 x 24 x 7 coverage.



Enough Bandwidth – You'll want to select a business Internet plan that is scalable, and provides the flexibility to extend coverage and add bandwidth as your business grows. If you are in an industry that offers public Internet access, such as a restaurant or hotel, you'll also want to make sure that your selected plan includes enough bandwidth to support both your staff and your guests.



Ask for Business Internet Bundles
It pays to ask your Internet service provider if they offer business Internet bundles. Combining additional services such as Telephony and TV with your Internet access can save your company a significant amount of money. Additionally, you'll have peace of mind knowing there is a single source of contact for all of your telecommunications needs. You'll also want to make sure you ask your vendor if they offer Mobile internet access and coverage too.
Melita's Business Internet Plans
Melita Business offers scalable Internet service plans that are designed to meet all of your needs, now and in the future. Our Business Fibre packages provide fast, reliable and uninterrupted Internet service.
You can start with the very affordable Business Fibre Power plan and move up to Business Fibre Power Pro when you need more speed and power for your applications. With Business Dedicated Fibre you can get dedicated bandwidth, and fibre all the way to your office space.
If you want to save money, you can take advantage of the Business Flexi plans. Business Flexi Duo bundles high-speed Internet access with Telephony services. If you choose the Business Flexi option, you'll be able to combine fast Internet access with both Telephony and TV. You have the flexibility to control and choose the services that best suit your needs.