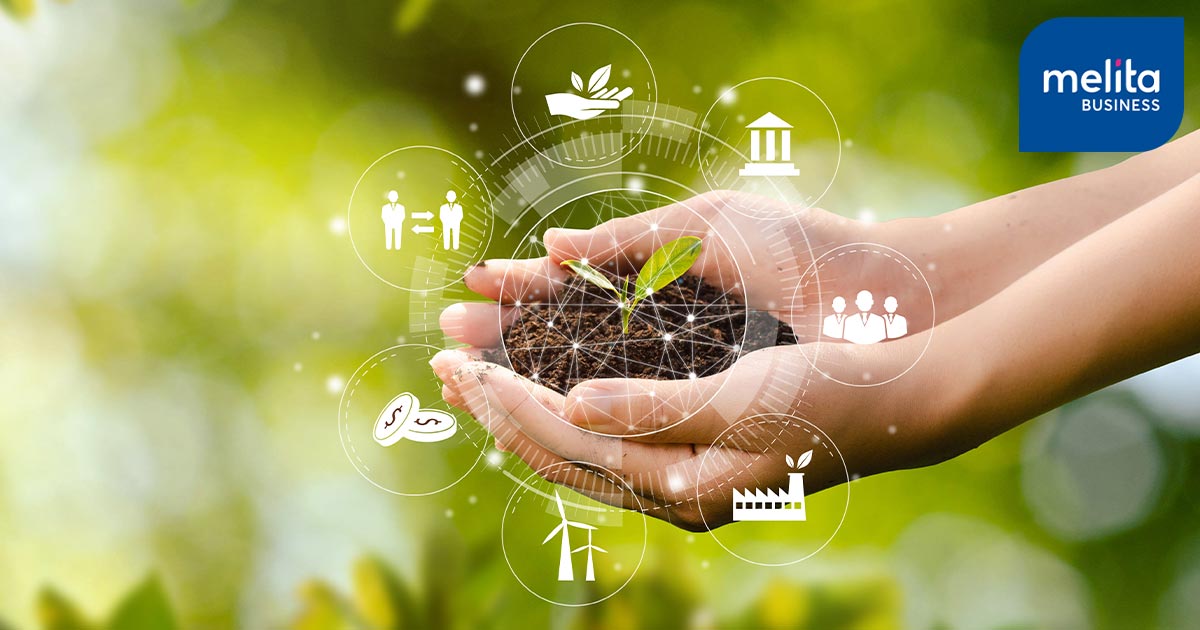 As time goes by, all forms of stakeholders are realising just how important it is to safeguard our planet and how businesses need to take immediate and long-term actions to support environmental sustainability.
With long term sustainability in mind, Melita embarked on achieving ISO 14001 certification in Environmental Management. This is a globally recognised framework that provides businesses of all sizes with the specifications of an environmental management system. The framework allows us to minimise our impact on the environment, and to make the most of our environmental outputs. It also helps us identify environmental risks and sheds a light on areas where efforts can be consolidated to become more sustainable.
It is important for us that our customers, suppliers, and all stakeholders are aware of our commitment towards a sustainable environment. We believe that regardless of a company's operations there are always areas in which an organisation can improve its impact on the natural environment.
Public sentiment is increasingly growing in awareness on the importance of safeguarding the environment In addition, governments and administrations all over the world are legislating environmental policies. This means that eco-businesses are already able to leverage their credentials.
Melita Ltd has already achieved a carbon neutral status by balancing and offsetting the company's emissions with carbon-reducing activities. We've also joined the Science Based Target Initiative (SBTi) which aims at limiting global warming to 1.5 degrees Celsius.
We have also invested in smart cooling systems, intelligent lighting and a purpose-built photo voltaic plant on the roof of the Melita Data Centre.
By 2025 we're planning to roll out a fleet of electric vehicles where 90% of the company's vehicles will be powered by electricity. To date we're already at 40%.
Remote working started off as a COVID-19 safety measure has been integrated as part of the working system. This reduces daily commutes to Melita offices which as a result reduces direct GHG emissions. Indirect emissions are also registered through energy savings in Melita's offices.
By identifying the sustainability challenges through ISO 14001 in Environmental and ISO 50001 in Energy Management, Melita is well on its way to achieving and exceeding its sustainability goals with a strong and clear roadmap strengthening our position as the leader in innovation and sustainability.