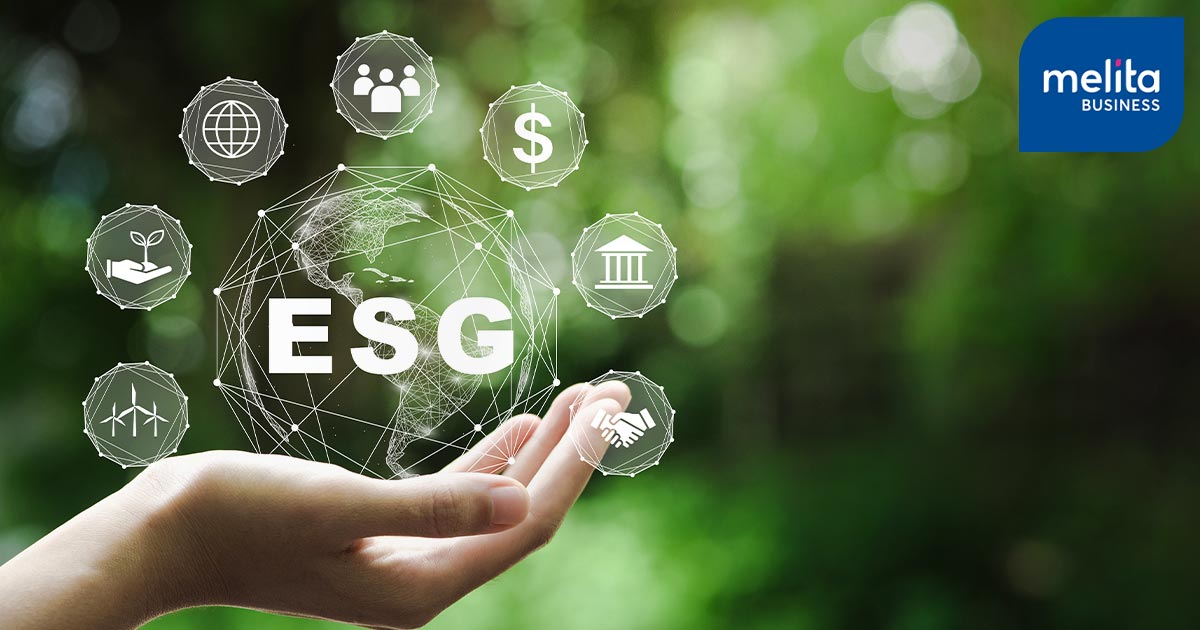 ESG (Environmental, Social, and Governance) is a term that has gained importance in recent years as more companies prioritise sustainability and good governance. ESG refers to the three key areas that investors consider when evaluating the performance and potential of a company, including those in the iGaming sector. Of course, as a regulated industry, governance has long-been a priority. Increasingly, iGaming companies are setting broader ESG targets: measuring their contribution to society through supporting local charities and grassroots sports; appointing Equality, Diversity and Inclusion officers and looking to how the company's environmental impact can be reduced.
ESG indicators can also help countries become more sustainable, and Malta is no exception. A focus on ESG is becoming more common as companies look to build a sustainable future on our Mediterranean island. As a country, Malta has made great strides in many areas of ESG, Whether it's the halving of carbon dioxide levels per capita in the last 30 years [i], or the doubling of women's participation in the workforce over the same period [ii].
The private sector has an important role to play in driving ESG best practice, with Government and regulators supporting, encouraging and providing guidance. As the regulatory body for one of Malta's most important economic sectors, The Malta Gaming Authority (MGA) is developing a voluntary ESG Code of Good Practice. The objectives will be to set out the common priorities for ESG in gaming, with an eye on the future reporting requirements of the EU Corporate Sustainability Reporting Directive (CSRD) whilst continually enhancing Malta's reputation as a leading Gaming jurisdiction.
Arguably the greatest need for environmentally sustainability is to drive decarbonisation, limiting Greenhouse gas (GHG) emissions produced by economic activity. Internationally, over 4,000 businesses are working with the Science Based Targets initiative (SBTi) to reduce their emissions in line with climate science. In early 2022, two Maltese companies committed to take ambitious climate action in line with the SBTi: one is a gaming company, the other, Melita, is a key supplier to the gaming sector through its B2B arm, Melita Business.
We are fully committed to ESG, beyond our SBTi commit to reduce GHG emissions by 42% by 2030, we have KPIs in four key areas of ESG, these are shared on our website at https://www.melita.com/sustainability/.
Melita Business can help iGaming companies reduce emissions in their supply chain by providing green hosting solutions for businesses that are looking to reduce their carbon footprint and make a positive impact on the environment.
Some of our ESG initiatives include:
Green energy: we have invested in solar power, with the aim of going beyond our 42% SBTi commitment and transitioning to 100% clean energy.
Electric vehicles: 20% of company vehicles are electric, the aim is to have over 90% of the fleet fully electric by 2025.
Energy efficient data centres: Melita Business operates data centres that are designed to minimise energy usage and waste. The data centres are equipped with energy-efficient cooling systems, high-density power solutions, and innovative technologies that help to reduce energy consumption and waste.
Women in senior management: we want at least 33% of our senior managers to be women by 2025: in line with the EU average. Governance: we have a comprehensive range of policies to ensure good
governance, from our Anti-bribery and anti-corruption policy to our Whistleblowing policy.
If you'd like to know more about Melita Business and our approach to ESG, come and talk to us at ICE London, the Melita Business team will be on stand N7-452 from February 7th– 9th.

If you'd like to schedule a meeting, just let us know on https://www.melitabusiness.com/hosting-cloud/ice-2023/
---
[i] https://data.worldbank.org/indicator/EN.ATM.CO2E.PC?locations=MT-EU
[ii] https://www.theglobaleconomy.com/Malta/Female_labor_force_participation