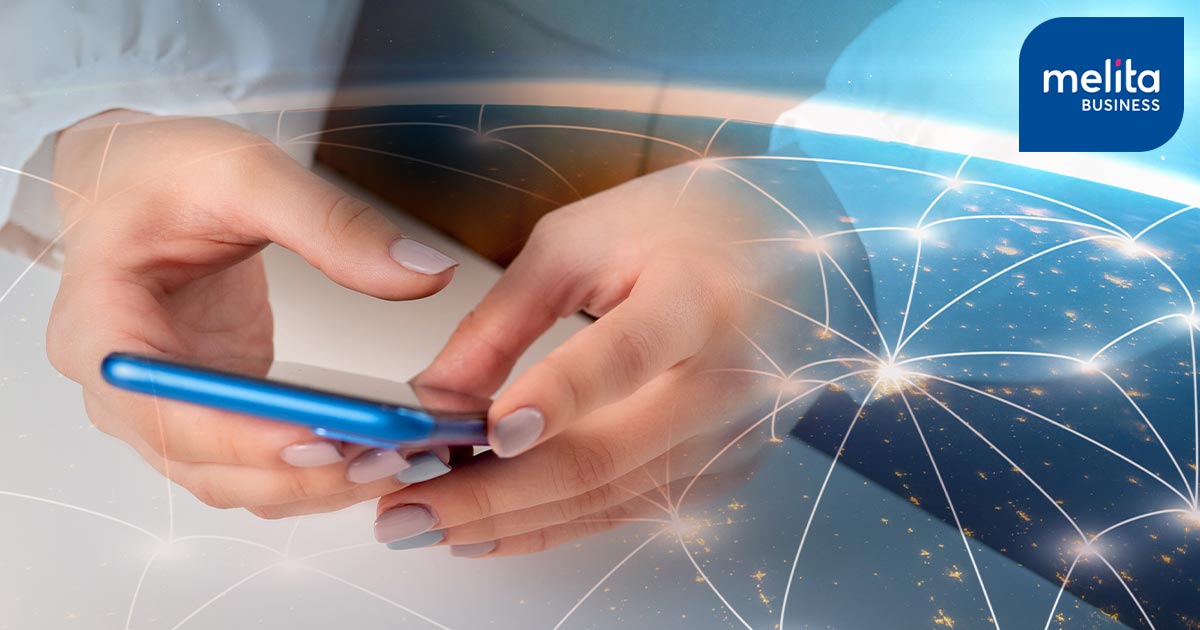 In today's interconnected world, staying connected while travelling is vital for businesses and individuals alike. We will explore how our customers can easily obtain roaming data settings, the difference between Roam Like at Home and non-Roam Like at Home areas, and how it works.
Obtaining Roaming Data Settings: Simple and Convenient
We understand the importance of a hassle-free roaming experience. There are a number of things that you can do before travelling to ensure everything goes smoothly. Simply go to 'Settings' on your smartphone: check that roaming is enabled, your APN settings are connected to Melita and that it is set as automatic. Don't worry though, if you do forget to do this, and you need help to obtain roaming data settings, you can access the Melita Help Centre portal from abroad. The process is designed to be simple and convenient so that you can quickly configure your devices for seamless data access while travelling.
Roam Like At Home vs. Non-Roam Like At Home: Ensuring Cost-Effective Connectivity.
With Roam Like At Home customers can enjoy the same rates and benefits as if they were in Malta, within the EU and the UK, plus USA and Moldova until 31st March 2024. When using your plan's call, SMS, or data allowances in the EU & UK (and USA and Moldova until 31st March 2024), your usage will be treated just as if you were in Malta. That means that if you are on one of our plans with unlimited calls, you'll be able to make as many calls as you like whilst you are roaming in these countries. For data usage, generous allowances apply – you should be able to use all the navigation Apps you'll need!
If your plan does not include free calls and SMS to all local numbers, in this instance, standard rates to other networks will apply.
In non-Roam Like At Home countries, different rates apply, and customers should familiarise themselves with the specific rates applicable to the country they are travelling to. For more info check out our roaming page.

We are committed to providing our customers with data access anywhere they travel. By offering easily accessible roaming data settings, and extending Roam Like At Home rates, we work to ensure that our customers can stay connected and productive while on the move. Whether it's accessing emails, sharing files, or participating in virtual meetings, Melita's solutions enable businesses and individuals alike to stay connected without the stress of excessive roaming charges, and travel with confidence.