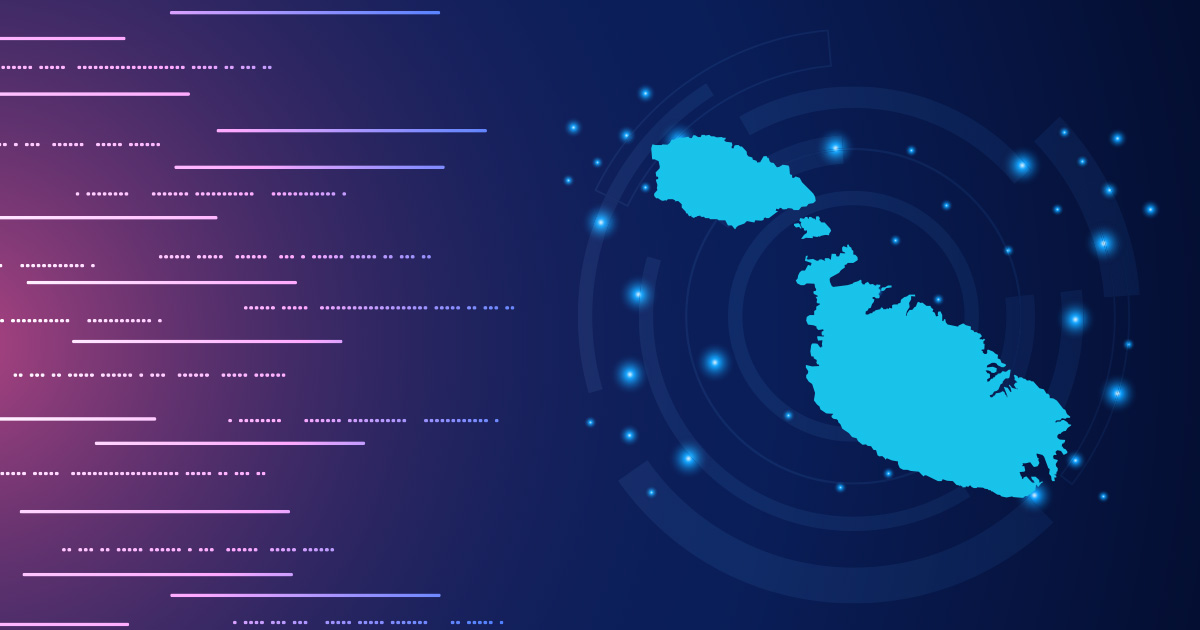 Why Malta Is the Leading Online Gaming Jurisdiction
iGaming is growing at a phenomenal pace globally, with the global market value predicted to 94.4 billion US dollars in 2024. Malta is surely not missing out on the action – with 10% of the world's gaming companies registered in Malta, most of which attracted by favorable taxes, licensing and technology, one can truly call this place a mecca of all things gaming. Online gaming constitutes over 12% of Malta's GDP, with over 250 companies employing over 6,000 people directly.
Of course, being a beautiful, sun kissed Mediterranean island with 300 days of sunshine a year, offering a modern eclectic way of life and a vibrant cultural calendar surely help Malta's case. A diversified, skilled labor market and European Union membership are just some additional perks that sway in favor of Malta when industry operators are making decisions. This year, the technology and power of the iGaming industry will be showcased at SiGMA Europe will be held in Malta on November 14 – 18, 2022.
Why Malta?
Malta is a respected and advanced online gaming jurisdiction that is known throughout the world for its responsiveness and support of the ecosystem for iGaming. The country has become one of the premier locations for companies to set up and base their operations. The agencies and firms serving the gaming industry know what it takes for gaming companies to thrive and provide the resources necessary to encourage that expansion and growth.
Malta's regulatory system is both responsive and straightforward, with controls that both protect consumers and advance the interests of companies within the industry. To encourage and welcome iGaming firms, Malta offers reduced rates of income tax for employees of remote gaming companies.
Malta is an ideal place to live, learn and thrive. It offers a top-quality education system, along with a friendly and fun setting with sun, the sea and wonderful cultural opportunities. The economy is strong, and the governmental entities are dedicated to the growth and success of gaming companies and the overall remote gaming sector. Malta is a full member of the EU and is known as the member state that best understands and advances the interests of iGaming across the continent.
The country offers both a highly educated and skilled multilingual workforce and many support industries that span data centres, telecommunications, management consulting and financial services. With their elite technical, IT and support infrastructure, Malta is positioned to be instrumental in your iGaming business success.
Why Melita Is Your Ideal Partner
If you are looking to establish your iGaming operations or company in Malta, Melita Business can be your ideal partner.
Understands the Gaming Ecosystem
Melita can help facilitate that process by offering hosting solutions that are both cost-effective and secure. Their top-tier hosting and connectivity solutions meet all requirements for Malta Gaming Authority Licenses.
Runs the Melita Data Centre
The Melita Data Centre is the only purpose-built facility within Malta that offers fully MGA-compliant green hosting. With a fully fenced, secure footprint of 10,000m2, the Madliena primary facility is Malta's largest facility and is strategically located for enhanced safety.
The solitary building is on high ground, not on main traffic routes, and is not at risk of flooding. A secondary Data Centre, located in Mriehel, was constructed to meet the same stringent requirements as the primary facility.
Fully Embraced your Journey into the Cloud
With Melita's Cloud VPS platform, your company can have immediate availability of significant computing and storage resources without the need to invest your capital in hardware. This allows you to leverage the Smart Cloud solution and Melita's cost guarantee to set up and grow your business.
To safeguard and fully protect your company and user data, you can rely on Melita's cost-effective and highly flexible Cloud-based Backup as a Service offering. This solution, which is powered via Veeam's Cloud Connect, leverages carrier-grade cloud infrastructure and advanced network elements.
Connectivity and Network Redundancy Is Key
On the island of Malta, connectivity and multiple elements of network redundancy are key. Melita's international gateway has superior reliability and capacity designed to offer the best connectivity out of Malta. Customers benefit from multiple levels of enterprise-level high-speed symmetric connectivity with no contention and low latency from diverse providers.
Redundancy is built into the highly advanced technical network. Multiple submarine cables connect to the European continent and then transit to Milan. From there, data is carried by the world's largest Tier I providers. Melita's fibre Internet service offers the best connectivity both in and out of Malta.
30 Years' Experience as a Reliable Partner
Melita is a trusted, reliable partner with over 30 years experience in Malta. They are Malta's leading provider of fixed and wireless connectivity services and next generation broadband. As the operator of Malta's only purpose-built data centre, they can provide the resources you need to quickly establish or expand your iGaming business on either the B2B or B2C level.
Melita's commitment to customer service and true partnership is unparalleled. Each of their customers receives dedicated support services that provide round-the-clock coverage for corporate clients. These offerings include 24/7/365 technical support, enhanced service level agreements, and 24/7/365 monitoring of system alerts.
Come Meet With Us at SiGMA Europe 2022
SiGMA Europe 2022 will be held in Malta on November 14th through 18th, 2022. This industry showcase is returning to its European roots, and will offer unparalleled networking, workshops and opportunities to connect and brainstorm.
If you are looking for the perfect partnership opportunity and want to launch your business or take it to the next level, come meet with Melita's gaming industry experts, technical specialists and visionaries during SiGMA on Booth C01. Melita is a true and trusted partner that can help you establish your business in Malta and accelerate tremendous growth within Europe and the global iGaming market.
Click here to schedule a meeting at SiGMA Europe or to get more information.