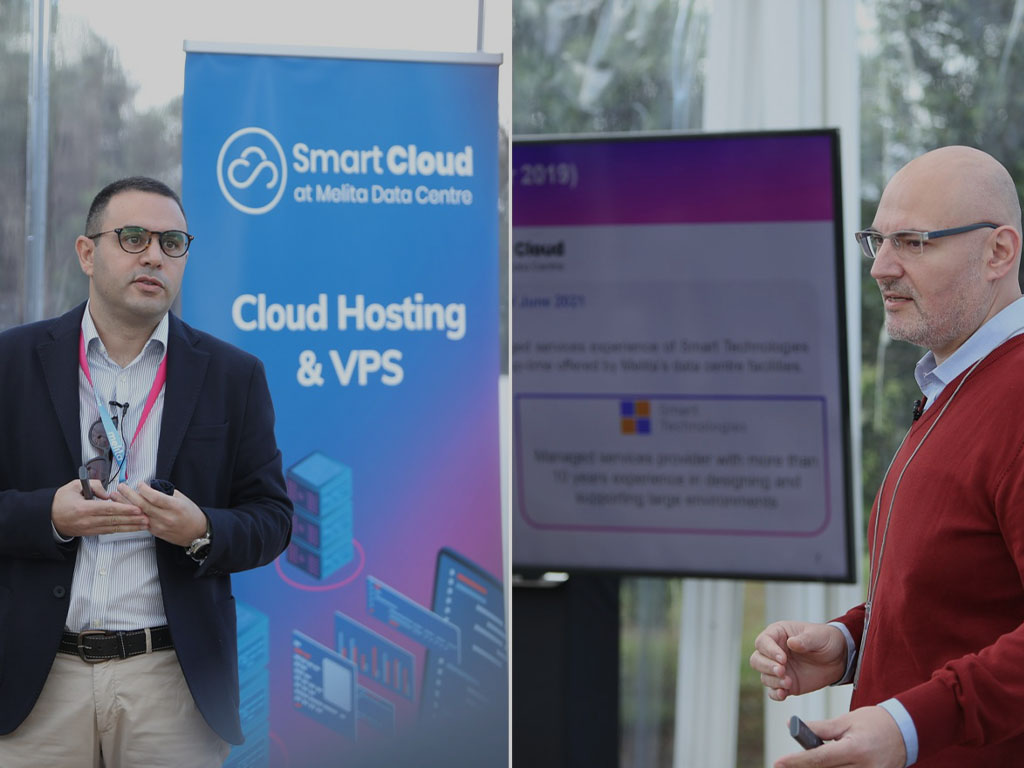 Melita Business and Smart Technologies Limited presented Smart Cloud, their managed Cloud services brand to the business community during an event held at the Melita Data Centre in Madliena. The attendees were also addressed by representatives from Oracle and HPE, two of the main infrastructure suppliers to Smart Cloud.
Smart Cloud combines the unique connectivity and hosting capabilities of Melita Business with Smart Technologies' expertise in Cloud and custom integration solutions. Through this combination, Smart Cloud provides virtual machine and desktop Cloud backups, virtual machine hosting, disaster recovery, and options for data storage and management, including hybrid solutions and colocation. Smart Cloud also provides the platform required for the integration and development of business applications, including those driven by Artificial Intelligence. Guests at the event had the opportunity to tour the Melita Data Centre which is the only purpose-built facility of its kind in Malta.
Robert Azzopardi, System Architect at Smart Technologies, gave a detailed overview of the infrastructure and technology provided by Smart Cloud and the managed services these enable. In addition to highlighting current services, Azzopardi also discussed how Smart Cloud's services are expected to develop in the coming years, underlining the advantages of having a flexible, local Cloud supplier, with full transparency of costs.

Malcolm Briffa, Director of Business Services at Melita Limited, explained, "By bringing together the strengths of Melita Business and Smart Technologies, Smart Cloud is able to offer a unique proposition to companies operating in Malta. This solves data residency issues which affect many regulated industries, such as iGaming or financial services."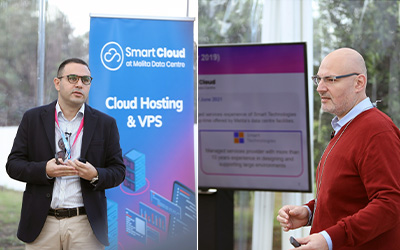 We able to offer all the Cloud and hybrid data management and hosting services any business would expect while ensuring all data remains in Malta. Michael Balzan, Malta Country Manager at Oracle and Jeffrey Sultana, Malta County Manager at HPE, discussed the software and hardware being used by Smart Cloud and their potential, when combined with the capabilities of Melita Business and Smart Technologies, to drive business innovation and growth. Denis Stanarevic, Territory Manager ESE and MAP at HPE, presented a strategic overview of how Cloud solutions, combined with Artificial Intelligence and the growth in connected devices, are transforming business globally. This transformation is enabling faster and better decision making while ensuring security and reliability.