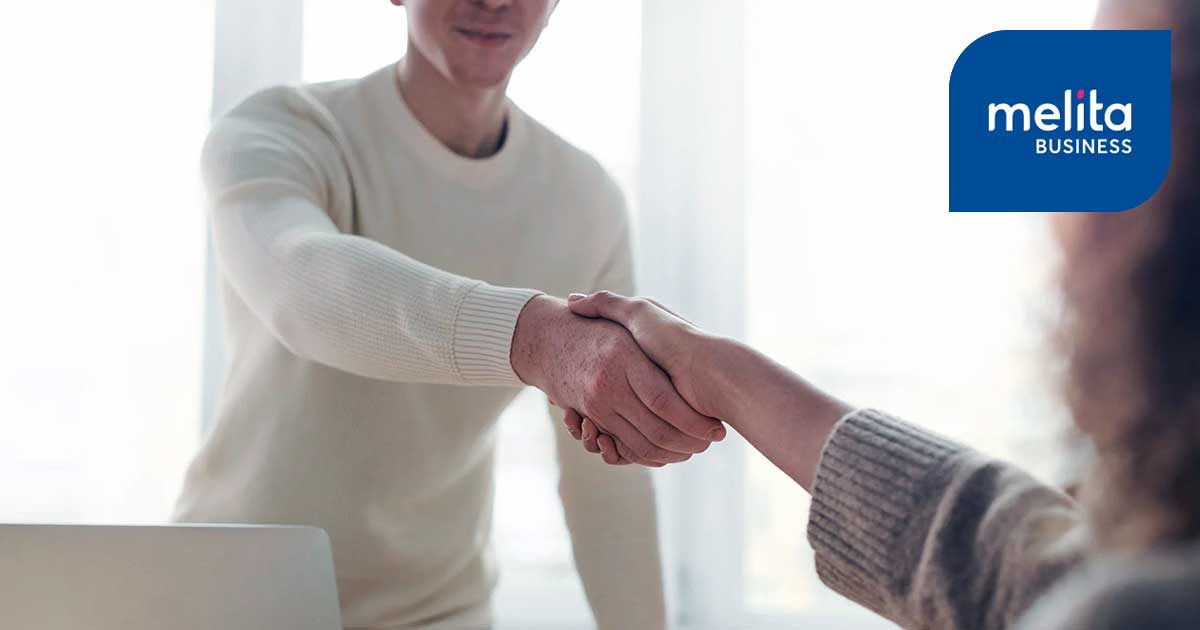 "Key Account Managers are assigned to Melita's Business Clients because not only do we want our business clients to consider Melita as a service provider, but more importantly, we want them to consider Melita as their ideal business partner for a telecommunications solution," Anatole Debono, Business Sales Assistant Manager – Melita.
Most telecom companies invest heavily in B2B Sales Executives, but Melita Business has invested equally and significantly in a Key Accounts Management Team in order to deliver optimum service to business clients and to promptly and accurately respond to customer inquiries.
Whilst B2B Executives' primary responsibility is that of identifying and establishing relationships with new clients, assisting them in identifying the right products and services for their particular business needs, and ensuring that they are satisfied with the services contracted, the role of a Key Account Manager is to nurture a business relationship in the longer term, in a deeper sense, as a business partner would.
Whilst a B2B Sales Executive identifies potential clients, presents effective sales pitches, and resolves some client issues, a Key Account Manager, is skilled and trained at relationship-building and maintenance. In fact, at Melita, Key Account Managers serve as the main communication liaison between an existing business client and the company, and are responsible for maintaining a positive and mutually beneficially rapport through trust-building.
The Key Account Manager's role is to engage in direct contact with business customers, maintain key account records, monitor competitive developments that could affect key clients, and generally keep business clients happy.
Melita's Key Account Managers are highly skilled and highly trained to deliver value, and by being assigned to specific market segments they can focus on particular industries which makes them highly experienced specialists in that particular area.
All this brings incredible added-value to Melita's business customers who not only benefit from a best-in-class service but also from the experience their Key Account Managers accumulate from different clients in similar industries. This makes turns them into experts to promptly and accurately respond to customer inquiries on complex and multiple issues.