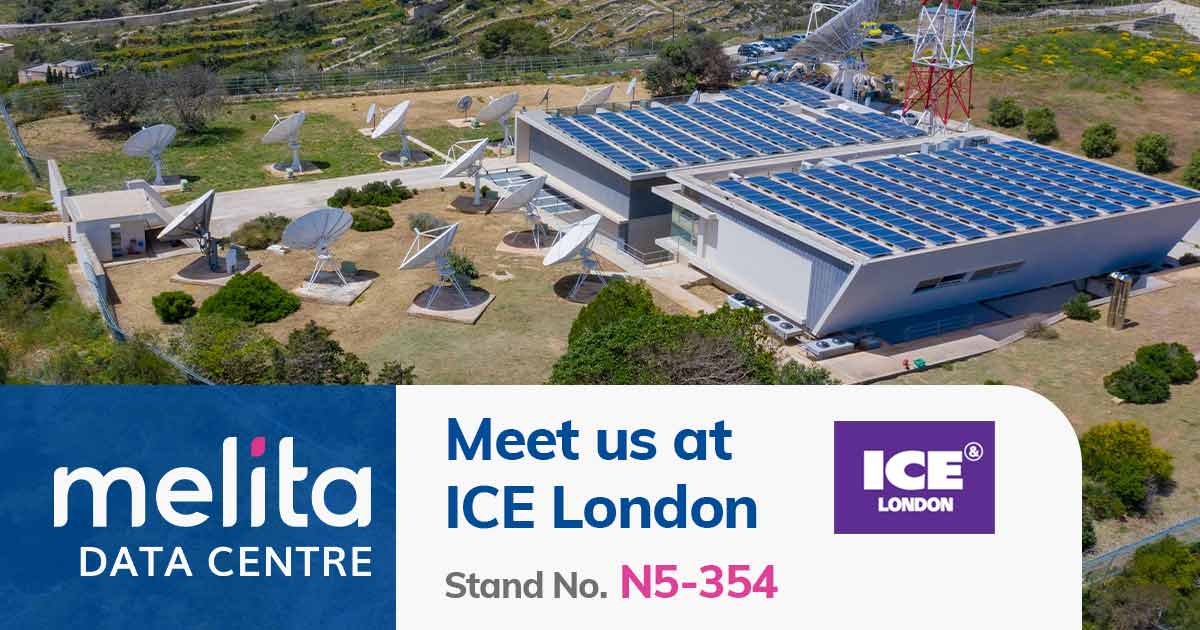 Melita Business, the leading provider of connectivity and hosting services to businesses in Malta, will once again be participating in ICE London. This long-awaited event is the top global business solutions showcase for the gaming industry. The exhibition will take place between 12th and 14th of April 2022 at The ExCeL Centre. Melita Business will be showcasing its multisite secure hosting facilities, resilient fibre network, and an array of cloud and cybersecurity solutions designed around gaming industry requirements.
"Two key areas of concern for the gaming industry are security and sustainability," explained Malcolm Briffa, Director of Business Services at Melita Limited. "The superior connectivity and infrastructure that we have invested in are highly valued by our gaming clients. This infrastructure has been further enhanced with cybersecurity services such as DDoS mitigation, international private circuits, and multi-cloud solutions. Our recently deployed Smart Cloud solution also offers flexibility to customers, fulfilling regulatory requirements, and providing the peace of mind which comes from a centrally managed, high availability setup".
Melita is the only telecom operator in Malta to have ISO 27001 certification alongside sustainability certifications such as ISO 5001, ISO 45001 and ISO 14001. Melita is continuously strengthening its approach to sustainability and green hosting. Having invested to capture solar energy, and minimise direct and indirect electricity consumption, Melita became carbon neutral in early 2022. In 2021 Melita committed to join the United Nations' Science Based Target Initiative (SBTi), which involves setting targets to reduce carbon emissions in line with the Paris Agreement goals. This will be achieved through further minimising electricity consumption, investing in solar energy and supporting international renewable energy projects. Through the Melita Foundation in 2021 various local environmental projects were supported, including bee conservation, protecting bird nesting sites and creating public gardens in some of Malta's most urban areas.
"Thanks to heavy investment in our infrastructure, Melita now has one of the strongest networks in Europe, offering nationwide 5G, gigabit internet and NB-IoT," explained Harald Roesch, CEO at Melita. "The 2021 EY Attractiveness Survey once again highlighted the value that this investment brings, citing the telecommunications infrastructure as the second most important factor driving investment in Malta. We are proud of this contribution towards Malta's economy, and our ability to support our clients' growth through our technology and expertise."