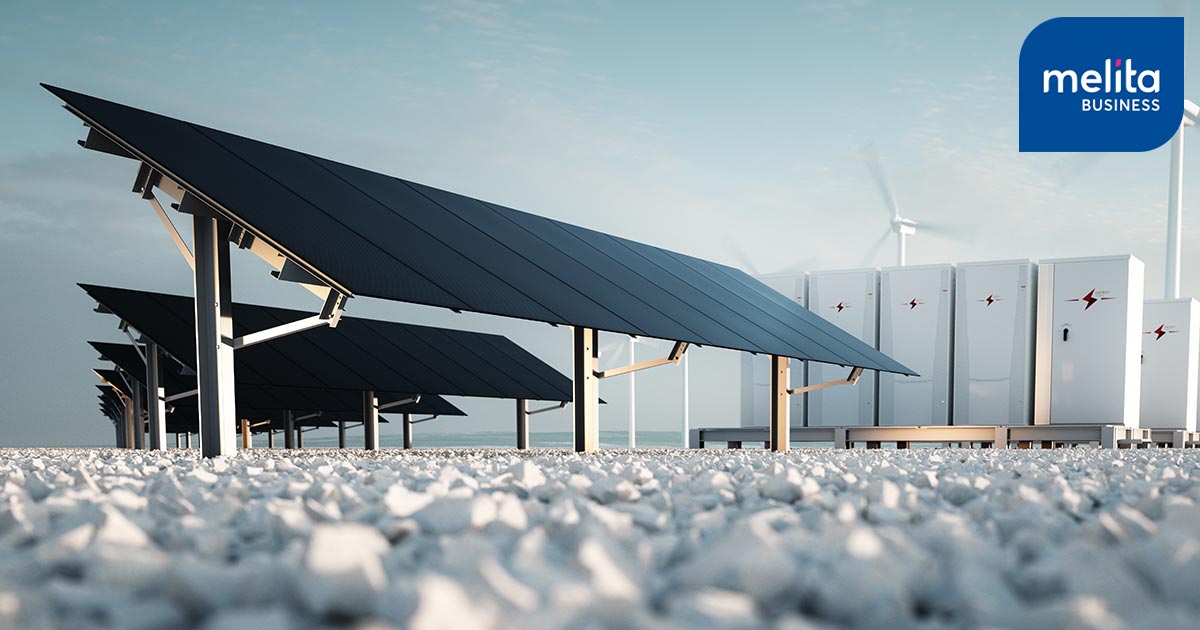 One of our goals as a company is to be a technology leader whilst continuously reducing our environmental footprint. One of our top business priorities is to be NetZero not only because being green is good for the business but also because we want to live in a world worth connecting to.
We strive to improve our energy performance as well as our energy and carbon saving measures, every year reviewing our goals and setting the bar higher. In managing our energy use and consumption we address both energy-saving strategies and the efficiency of running the business.
As a result of our commitment and efforts, in 2021 Melita was awarded the ISO 50001 Energy Management Certification. This provides a framework for the actions and policies required to reduce overall environmental impact with a continuous improvement approach. The standard offers a practical way for the development of an energy management system (EnMS) to track and optimise the organisation's energy use.
Melita's efforts focus on the following 7 principles:
Comply with all applicable legal requirements relevant to the energy use, consumption, and efficiency of Melita's operations.
Set out principles and processes to assess the energy consumption of the company's activities and the factors contributing to energy consumption.
Reduce our energy consumption through a formal plan of energy and carbon saving measures.
Review and update energy performance indicators, objectives, and targets at least once a year as part of the management review process.
Support the purchase of energy-efficient products and services, and design for energy performance improvement.
Communicate and make available relevant data from our Energy Performance and Energy Management System.
Maintain an Energy Management System in line with the requirements of ISO 50001 and continuously improve energy performance.
This certification together with the ISO 14001 Environmental Management certification, awarded to the company in 2021, means that we are well on course to achieve our ambitious environmental targets. In fact, Melita Ltd reached carbon neutrality by offsetting its emissions with investments in carbon capture projects, both locally and on a global level. In addition, 10% of our company vehicles are powered by electricity, and by 2025 the aim is to increase this to 90%. We've also installed photo-voltaic panels on the roof of the Melita Data Centre and the plan is to have solar farms to generate clean, green energy. Melita Ltd is also a member of ESG Alliance (MESGA) where all members have committed to tangible, measurable projects to reduce their carbon footprint. The aim is to collectively reduce greenhouse emissions by about 1% which is the equivalent of the total annual emissions of the inhabitants of Marsaxlokk. Another long-term target is to reduce our greenhouse gas emissions by 42% by 2030. With the ISO 50001 and ISO 14001 certifications in place, we believe to be well positioned to reach our goals by integrating energy efficiency into management practices, reinforcing good energy management and making better use of existing energy-consuming processes.
Melita Ltd is fully committed to making sure that all new projects and upgrades respect the environment. The company will continue to support international renewable energy projects, and by applying sustainable practices, investing in green energy and reducing emissions, we will continue to address the United Nations Sustainability Goals, many of which address climate change and climate action.