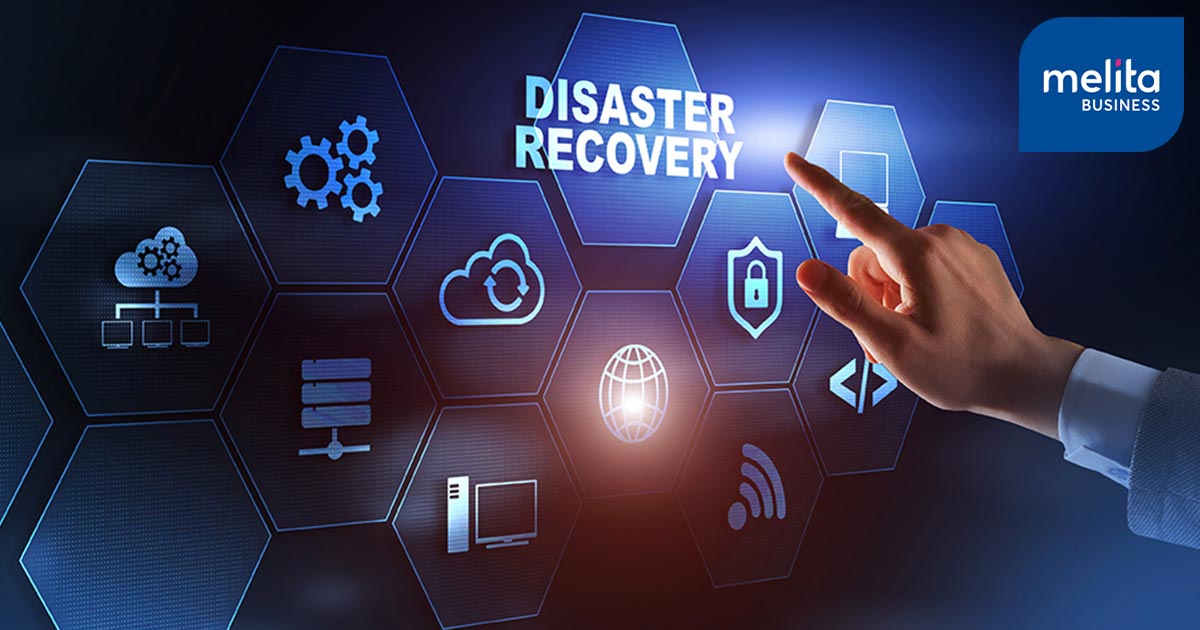 Today's businesses rely on IT systems and data that power all aspects of their operations, sales, and administrative services. Any downtime can have an adverse affect on the company, its customers, and its revenue flow. To help prevent a critical interruption in your business, it is important to develop and put in place a comprehensive disaster recovery plan that helps assure the integrity and security of your data and provides continuous uptime for your IT applications.
Every company could face the crippling loss of its data and access to applications in the event of a disaster. Severe storms and flooding, which could easily jeopardise your business, have become even more likely in recent years. System and hardware failures, human error, software corruption, and viruses or malware are constant threats to data and operations. Data loss can have severe consequences for a business. Per a 2018 Backupify study, the average cost of data loss around the world was 3.3 million euros. Extended downtime can also cripple a business; some 93% of companies that lose their data centre for 10 or more days file for bankruptcy within a year.
Disaster Recover by Design
To assure that your organisation can run continuously, it is important to design systems that have the right level of redundancy. This typically means storing your company's data in two or more places. Having your primary and backup data centres in separate locations minimizes your risk from natural disasters. If one location is threatened by fire or a similar natural incident, you will be able to switch over to the systems and data at the secondary location. You will also want to be sure that each of the data centres is equipped with generators, reliable UPS, and multiple cooling systems.
Redundancy in storage should also be examined and addressed. The data in each site should be stored across multiple hard drives with RAID configuration instead of on a single hard drive. You could also consider configuring mirrored virtual machines and an off-site, synchronised data copy. If data is stored on hard drives in the right way, you will be able to respond quickly if something causes damage to the original data.
No system or provider has 100% uptime, so it is wise to not risk everything on one endeavor. For instance, rather than going with just a single cloud services provider, diversify and add a secondary cloud services company. That way, if there is an outage with the primary provider, you will still be able to keep on running. It also may be beneficial to have some data stored closer to home, perhaps in the same jurisdiction.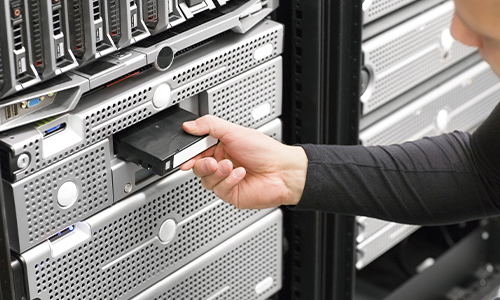 What You Can Do
You will need to allocate the required budgetary resources if you want your company to be able to survive a major operational outage or natural disaster. In order to ensure your business operations and ongoing success, it is important to develop a proper Disaster Recovery and business continuity plan. Although these plans are different, they are highly related and intertwined.
Disaster Recovery planning focuses on keeping systems operational or quickly bringing them back online in the event of a disaster or emergency. The business continuity plan is broader in scope, covering all areas within an enterprise, such as business processes, staffing, and critical relationships with suppliers and partners. These plans must be mapped out in great detail if your business is going to have a blueprint for how to survive.
Once you have developed a detailed, multi-layered Disaster Recovery plan, it is critical to put it to the test. You will need to develop multiple scenarios that you want to simulate, so you can see if your plan holds up to potential real-life business challenges. Testing should include recovery of specific application systems by moving to data and documentation stored off-site, processing transactions on systems at secondary centres, and developing operational priorities in the event of limited system processing being available. Test results should be carefully reviewed, and new procedures put in place as needed. Since businesses change constantly, you will also need to update your Disaster Recovery and business continuity plans at least every year.
Whenever you are developing a comprehensive plan, it is easy to overlook some key areas that need to be addressed. As an employee of a company, you get used to things being done a certain way and may not spot potential pitfalls and traps that might be associated with threats to data integrity and ongoing operations. For this reason, it is a good idea to obtain a consultation session to audit your plan and setup. This consultation should be done by a qualified third party with proven expertise in this area, and not by a company insider.
What Melita Business Can Offer
Melita Business offers multiple services and solutions for your IT disaster recovery needs. Their cloud backup services allow you to easily back up and restore your data so you can quickly recover from any data loss. Melita's Cloud Backup offering, which is powered by Veeam's Cloud Connect, leverages Melita's carrier-grade Smart Cloud infrastructure and network elements and allows them to provide backup service that is both flexible and cost-effective. You will be able to back up data from your cloud-based Virtual Machines as well as your servers and workstations.
If you are looking for an active/active setup, then consider Cloud VPS as a standby site. With active/active clustering, you get data resiliency as client workloads are spread across two or more nodes within a cluster. This helps keep your data safe and available in the event of interruption or specific component failure. Melita's cloud-based VPS platforms offer immediate access to computer and storage resources, without having to invest in costly hardware. Their cost guarantee ensures predictability in your budget. Both Linux and Windows servers are available.
It is also possible to back up your data from cloud services providers such as Microsoft 365 for business. With Melita's Microsoft 365 data backup and recovery, all of your company's data on Exchange Online, SharePoint Online, Microsoft Teams, and OneDrive for business is backed up and remains available on a locally stored cloud platform. This solution also supports an enhanced data retention policy. In the event of lost or deleted data, or even malicious attacks, data can be quickly recovered.
Conclusion
Melita offers free consultation services to audit your Disaster Recovery plan. You can schedule a free session with one of our engineers.