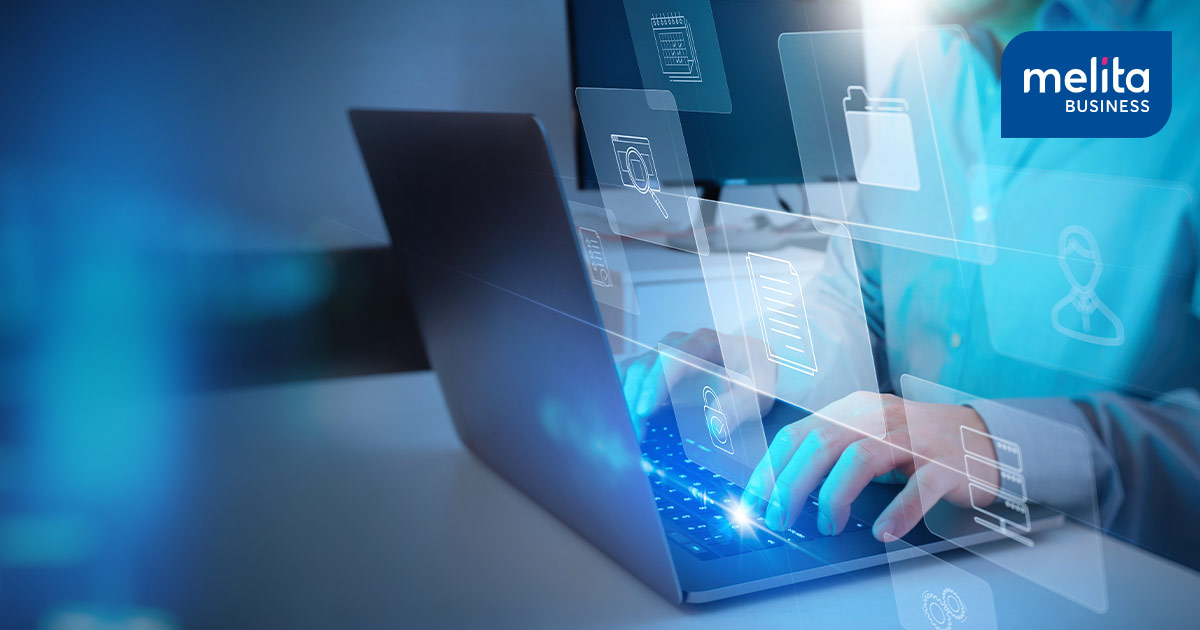 Information is the lifeblood of every company and organization. In order to run a viable enterprise in today's world, we rely on an extensive web of files that are stored on both internal and cloud-based systems. Our customer records, marketing communications, transactional data and training programs all reside in files that must be kept safe and secure. A severe glitch in your data or an attack by hackers would not only harm your company's reputation, but it could also cripple operations.
Off-site backup is critical to keeping your data safe. Each company has to have a proven backup and data recovery plan that has been thoroughly vetted and tested. In addition to operational concerns, it's important to be sure that your data retention policies and strategies comply with all applicable regulations and laws. Appropriate security and safeguards must also be applied to hosting files for businesses and transfers that occur both between company employees and between staff and other parties.
Data Storage Options
Google Drive
With Google Drive Enterprise, business users receive a variety of upgrades and features. This new version is a replacement for Google Drive for Work. There is a monthly fee paid for each active user, and data storage is also charged on a monthly basis. This service is integrated to work well with files from Microsoft Office 365. AI is used to help manage workflows, data, security and sharing.
Dropbox
Dropbox Business's cloud-based storage offers different tiers of service, from Standard to Advanced to Enterprise. File storage and sharing have long been part of Dropbox's core strength, but editing files and collaboration are not its strong point. Their Smart Synch functionality helps keep local and cloud files synchronized, and users have the ability to Remotely Wipe files or folders on computers that are at risk.
Microsoft One Drive
Microsoft OneDrive for Business is a file sharing and cloud data storage solution that maps well to companies that are centered around the Microsoft suite of applications and tools. There is a monthly charge per user, and that includes a TB of storage and allows for files ranging in size up to 15 GB. File size is especially important when you are hosting videos for business. You can synch files for viewing offline and share files within or outside of your organization.
Melita Business gives companies peace of mind with the Microsoft 365 Data Backup on smart cloud – This solution enables quick recovery of data that may be lost through accidental deletion or malicious attacks amongst others.
Amazon Drive
This service, which was introduced by Amazon in 2011, has recently been scheduled for deprecation and will be replaced by Amazon Photos. Access to Amazon Drive will expire in December 2023. With Amazon Photos you can store photos and up to 5 GB of video also. It is intended for personal, non-commercial use rather than for business.
Cloud VPS from Melita Business
Melita Business's Cloud Virtual Private Server (VPS) gives companies and users immediate access to cloud-based storage and computing resources without needing to invest in hardware costs. This is ideal when you are storing large data files. The VPS can be specifically configured to suit your firm's requirements by selecting how much RAM, CPU cores and hard disc you need. The cost guarantee allows you to keep careful control of your budget.
Key Considerations
Managing your company's files and data is a mission-critical task that takes extensive thought and planning. One of the first steps in putting together a plan is to prepare an in-depth list of requirements. It's useful to scope out exactly what data will be stored where, synchronization between local and cloud data, and frequency of file uploads and movement. Storing large files and security will also be a prime concern.
Once you have a detailed requirements document, it's time to build a comprehensive cost plan. Both per user and on-going monthly data storage fees must be considered. You'll want to make sure that the storage solution you select is scalable and you can expand or reduce your level of service as needed. Disaster recovery is absolutely critical, and you'll want to develop a detailed plan for recovering from different types of data loss or disaster. It's imperative that you not only game this out, but that you run extensive data recovery tests too.
Organizations are increasingly finding that data retention is a big issue, both from an operational standpoint as well as a legal and regulatory perspective. You'll want to work closely with in-house subject matter experts, or hire an outside consultant familiar with your industry to guide you. Similarly, you'll want to make sure that your policies for archiving files and deleting data meet operational and regulatory requirements.
The Importance of Backup Solutions
While it might be tempting to feel all is well if you simply use Google Drive or Microsoft OneDrive to backup files to the cloud, these solutions still leave your company vulnerable. Files on these services are not 100% safe, as they can be deleted by accident or hacked. For true peace of mind, companies need a professional backup as a service solution.
With Melita's Office365 Backup Solution, you leverage the power of Veeam Cloud Connect and Melita's Smart Cloud infrastructure to give you a proven and cost-effective Cloud Backup service. All of your Microsoft data will be available on a locally stored instance of the cloud, complete with enhanced retention policy. Data is fully encrypted and complies with both EU and local regulations.
How to Transfer, Send, and Share Large Files
File sharing is a key part of collaboration in the business world. The ability to safely transfer and send files to other employees and outside vendors, customers and partners is critical for business decision making and project workflow.
FTP
File Transfer Protocol, or FTP, is a tool that allows you to transfer files to a hosting server. It's been a standard for decades and is in wide-use across the world. One of the drawbacks of FTP is that it is not very secure. To address these concerns, it's better to use Secure File Transfer Protocol (SFTP), which utilizes a secure shell to encrypt your data.
MFT
MFT, or Managed File Transfer, helps streamline and automate file transfers. It can work hand in hand with SFTP and leverages technologies like Open PGP for encryption. Files can be sent from an MFT email plugin, a web client, the automated workflow or a dedicated folder designed for secure download. Many versions of MFT are open source, which does bring up concerns regarding ongoing support, ease of maintenance and auditability.
WeTransfer
WeTransfer allows for easy file transfer, and the Plus version can even accommodate files up to 20GB in size. The free version of the program lets you send files up to 2GB without registration. It utilizes TLS encryption during file transfer and encrypts files that are stored on their server. When the receiver goes to access the file, though, they simply use a link with no password required. The files only remain safe if the user can be absolutely trusted to preserve the safety of the link.
Link Share from Google Drive, Dropbox, etc.
Cloud-based services typically allow you to provide access to files by either link-based sharing or                invite-based sharing. With the link-based option, you click Share and Get Link then copy the link. You then make that available to anyone who needs access to the file. This option can be unsafe, as any party with access to that link will have your file. Invite-based sharing is a better option.
To conclude – given the data-driven world that we're living in – it's clear that businesses, both large and small, have a big responsibility when it comes to storing large files. There are lots of factors to consider as cost, security, and accessibility are all very important. We hope the guide above helps you to make the right decision for your business.